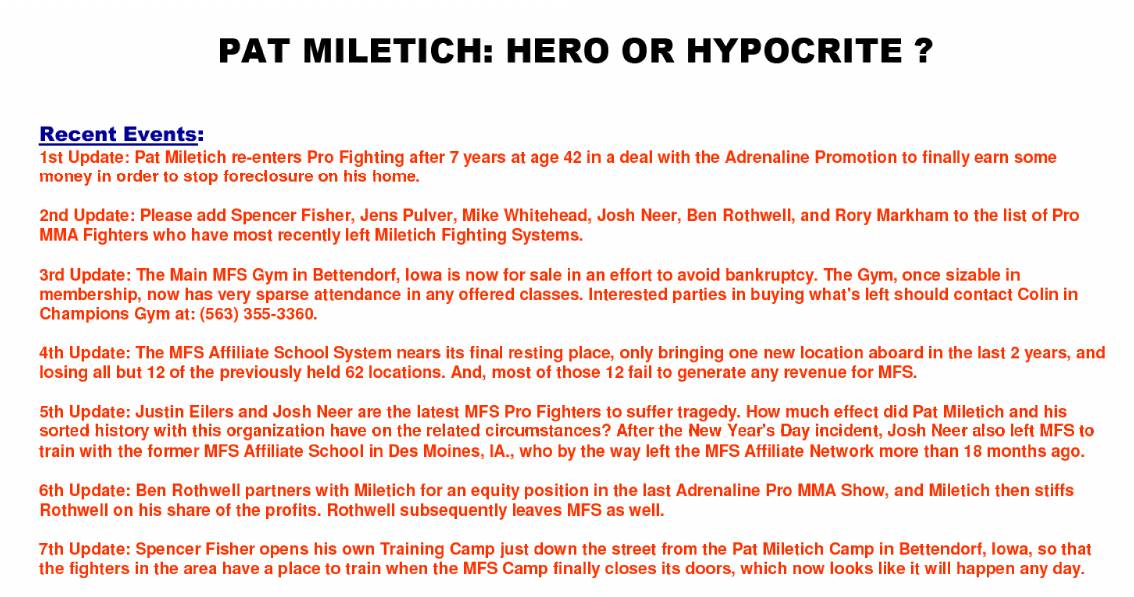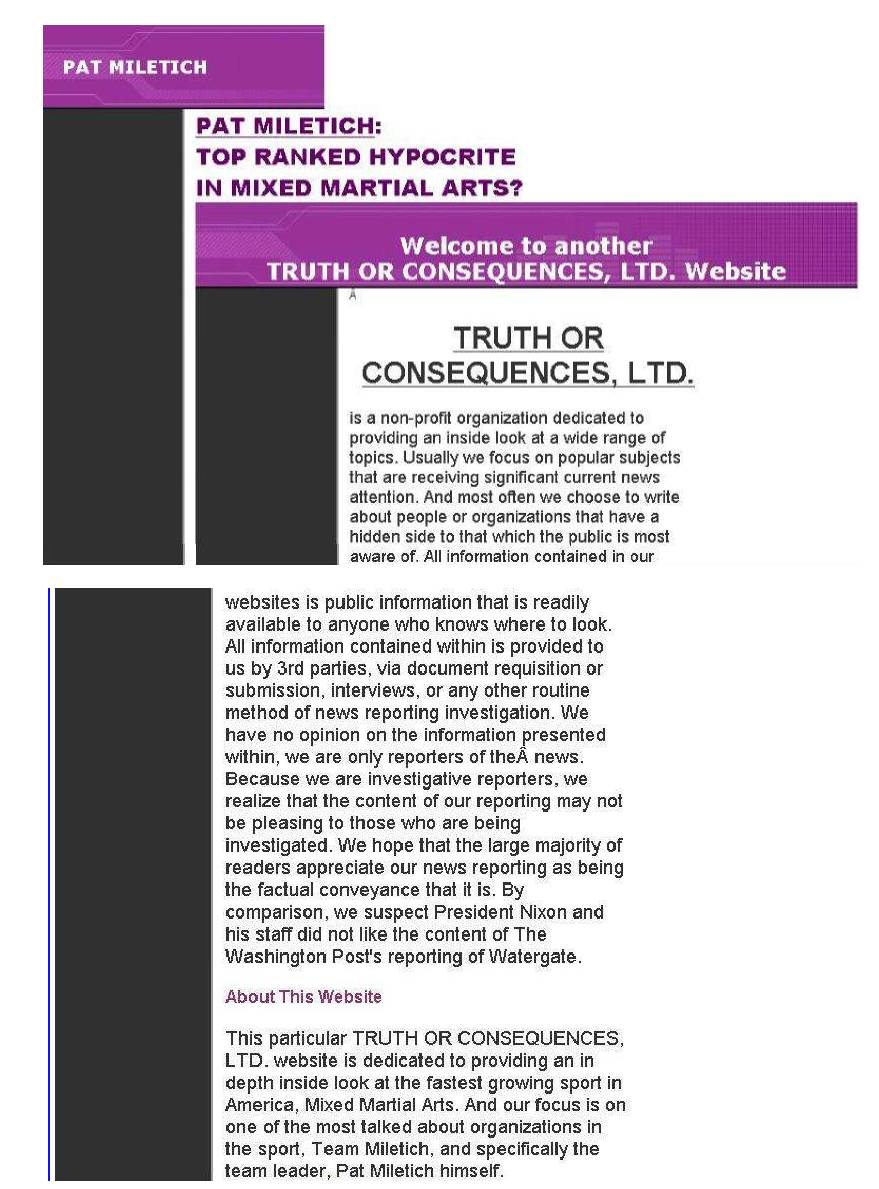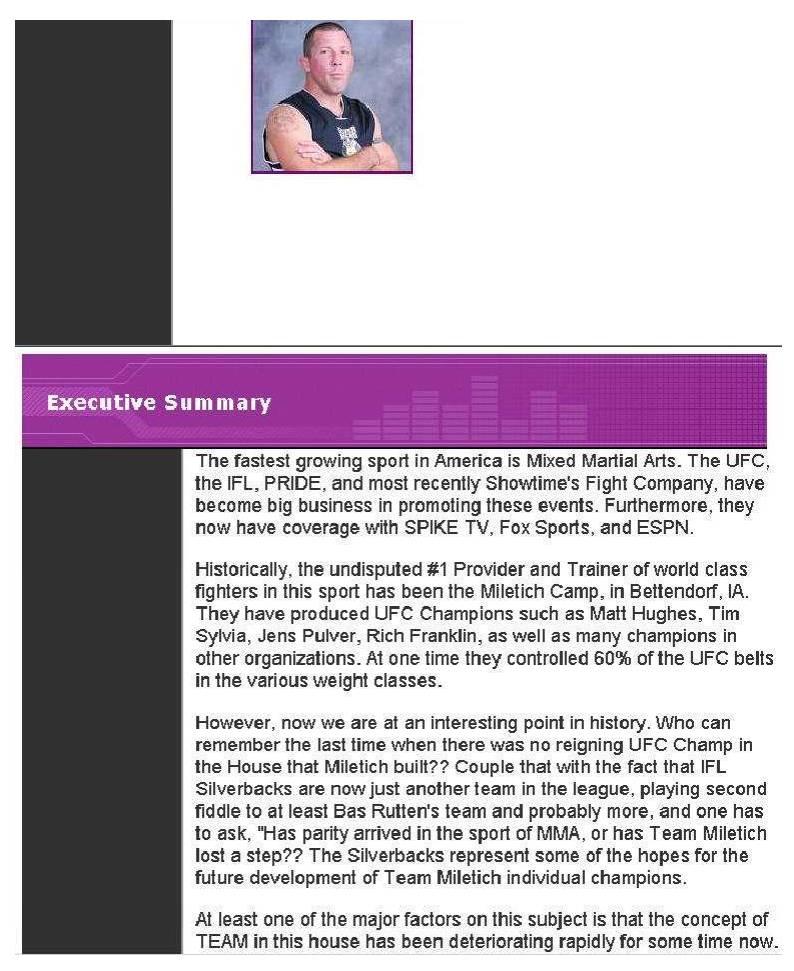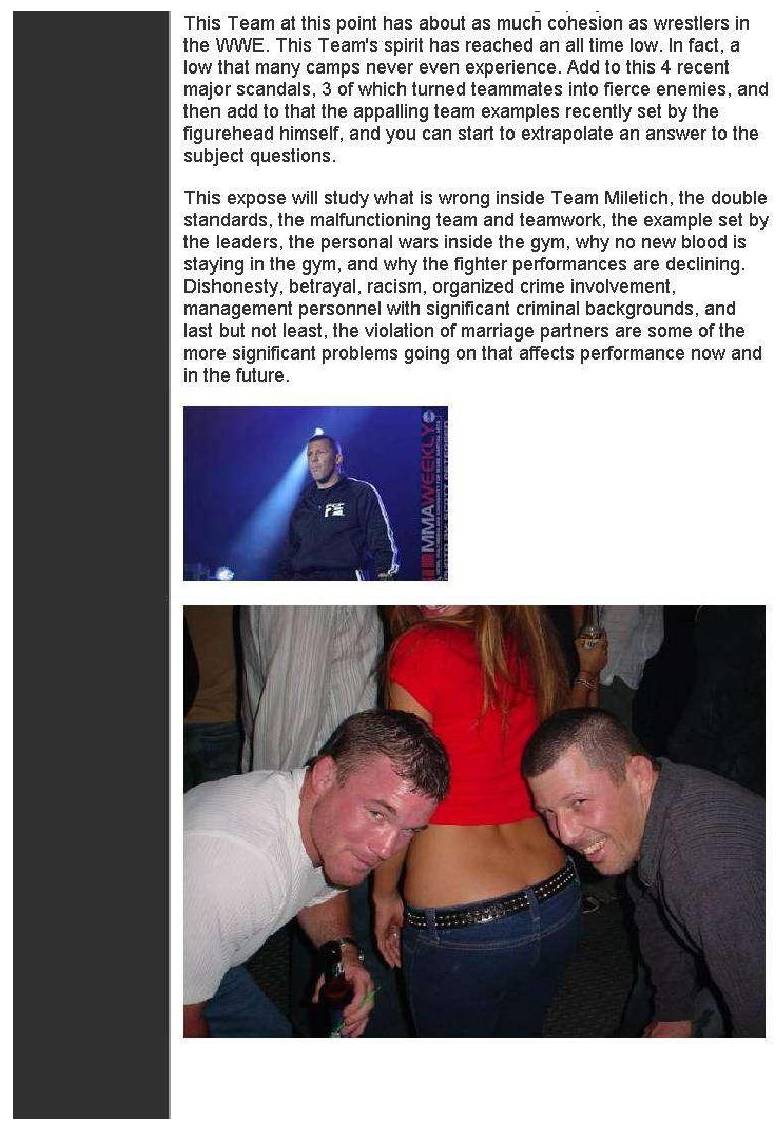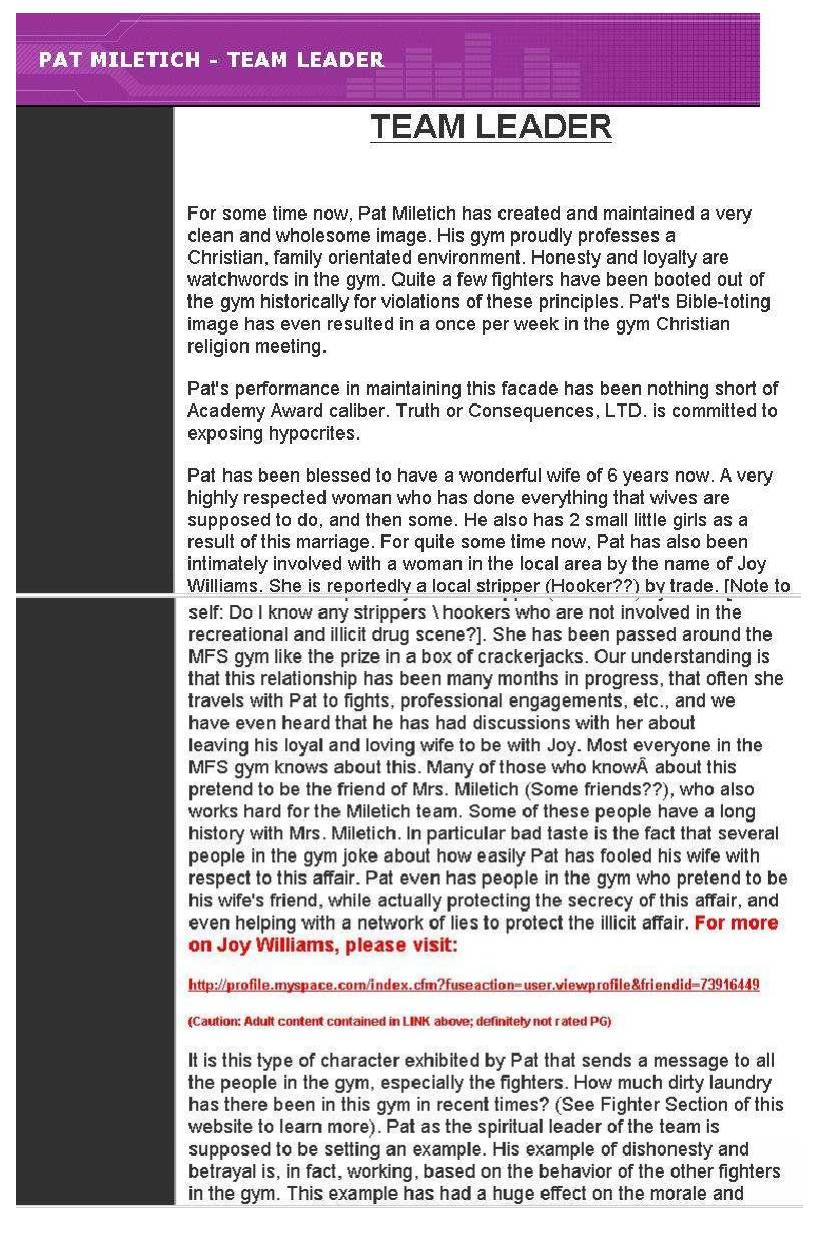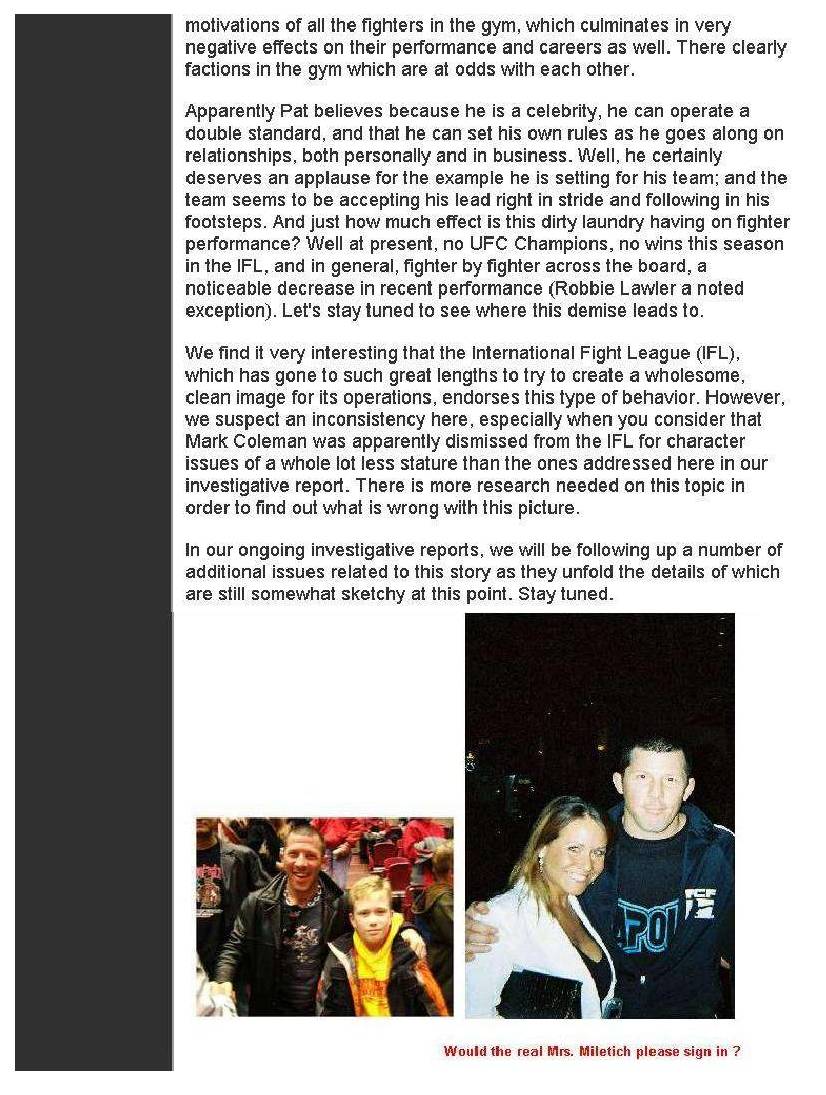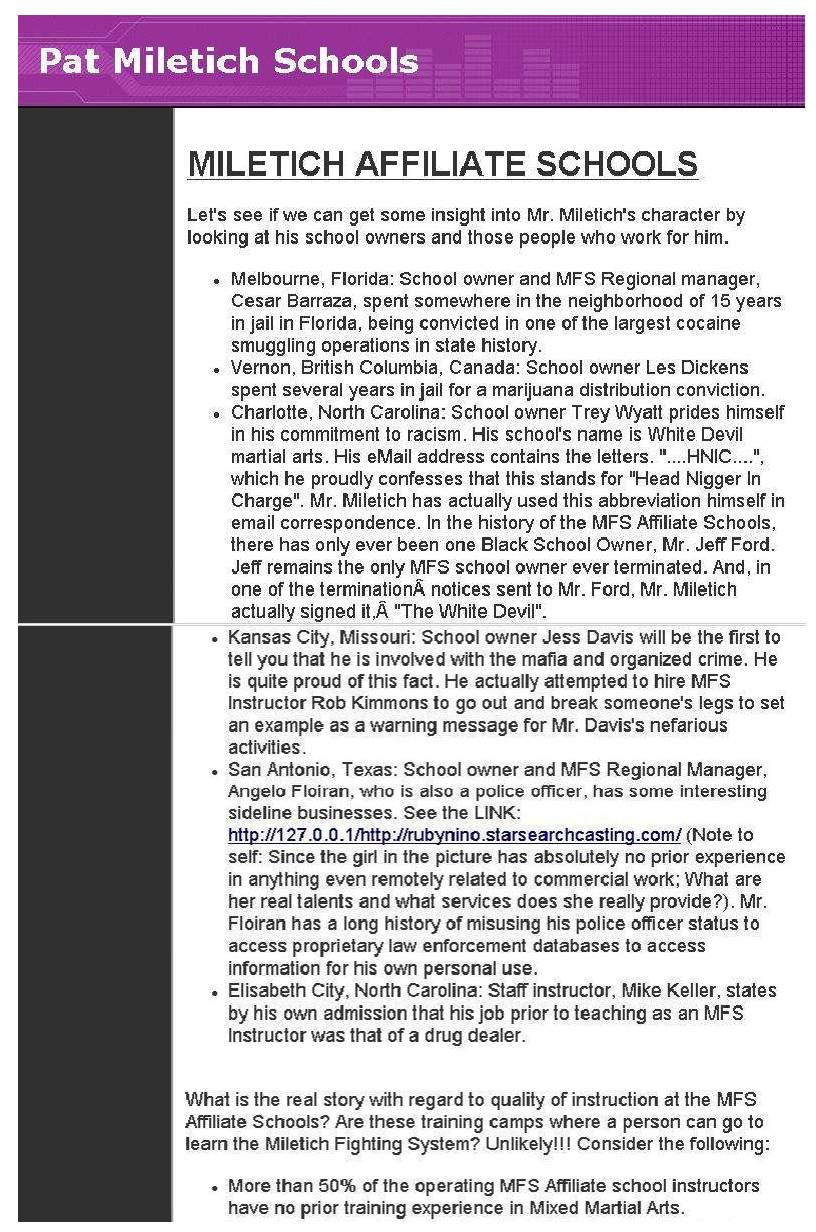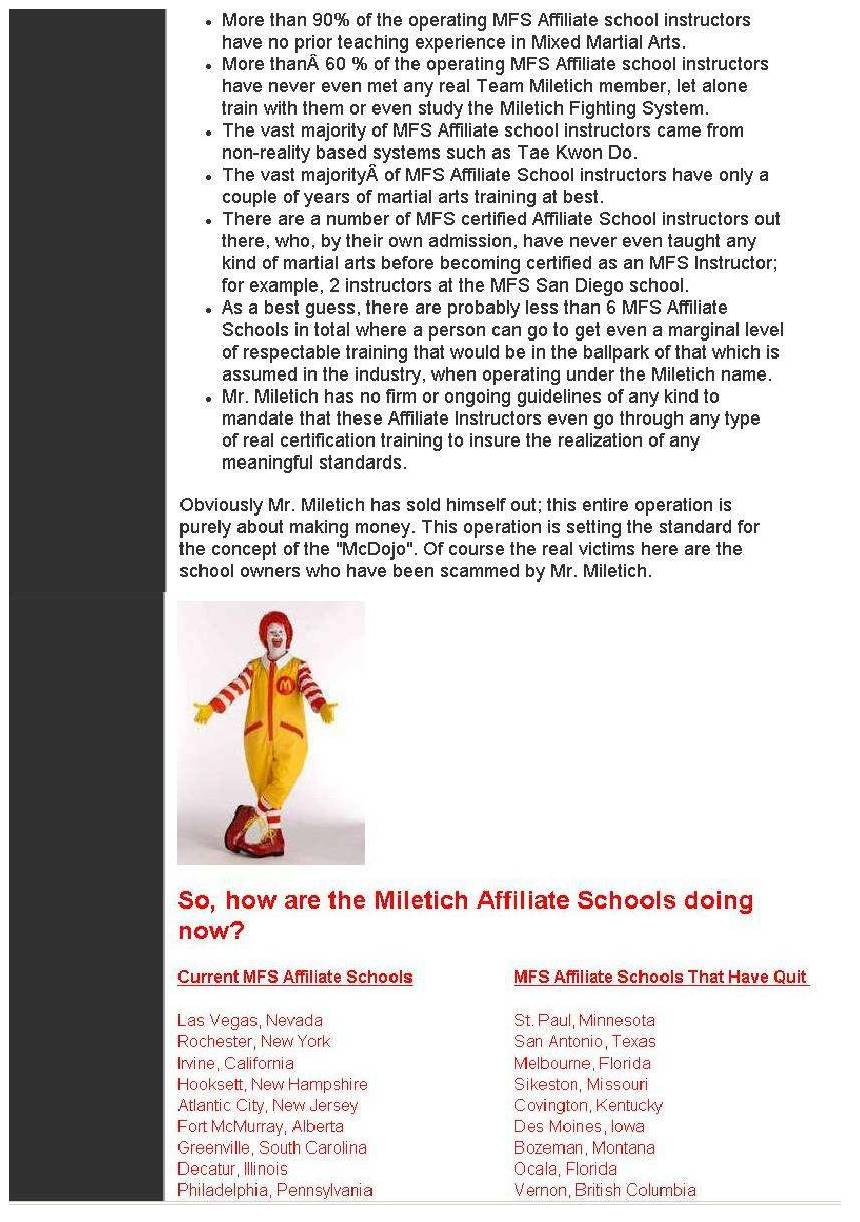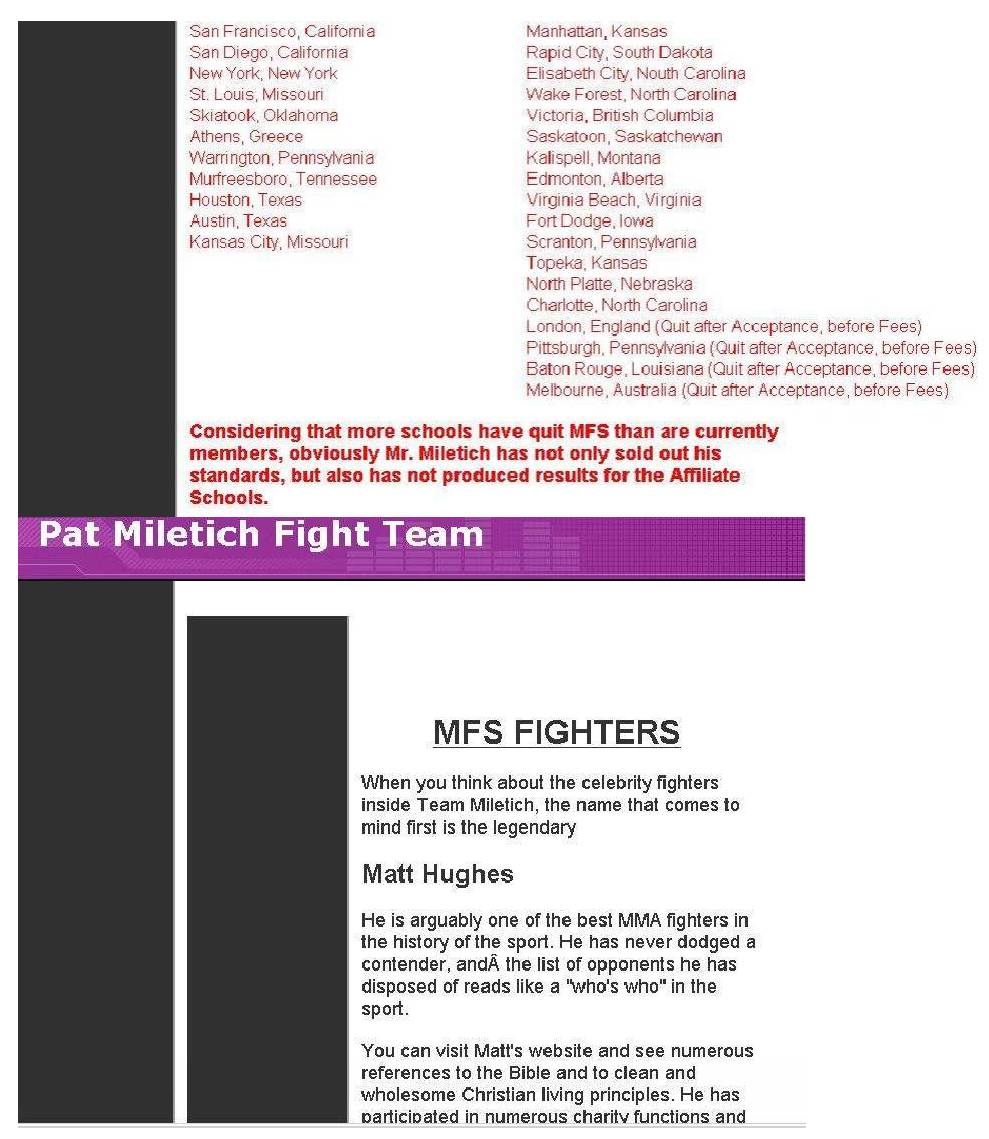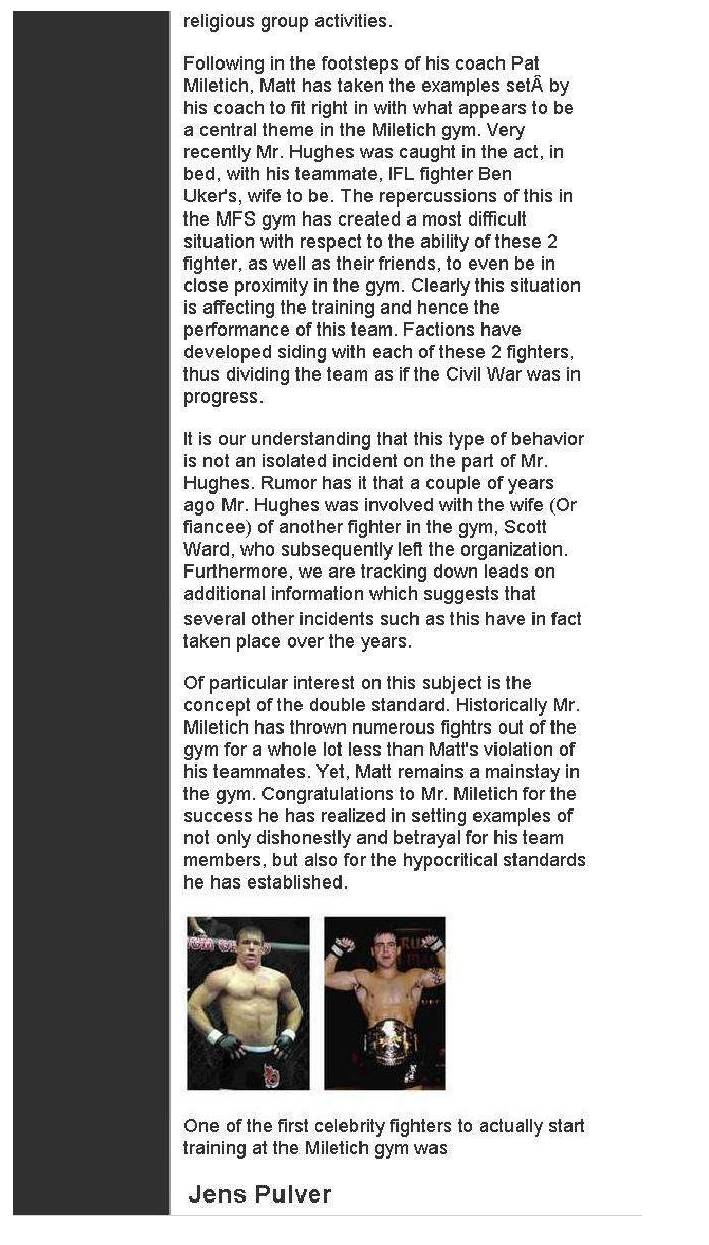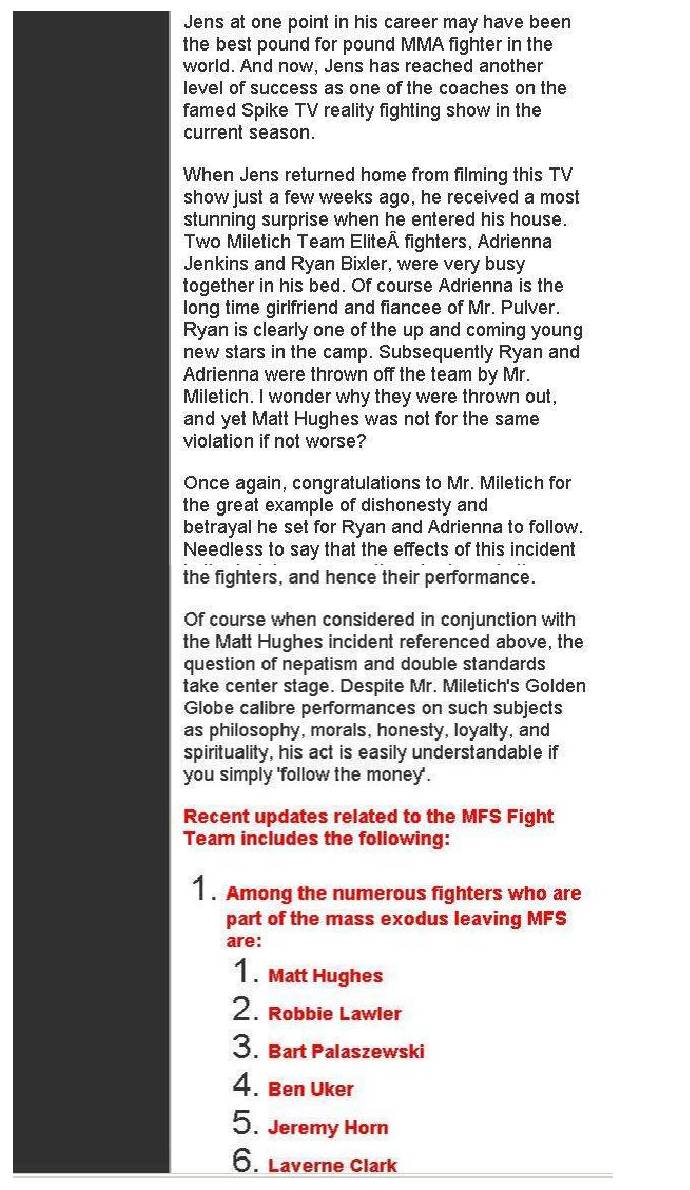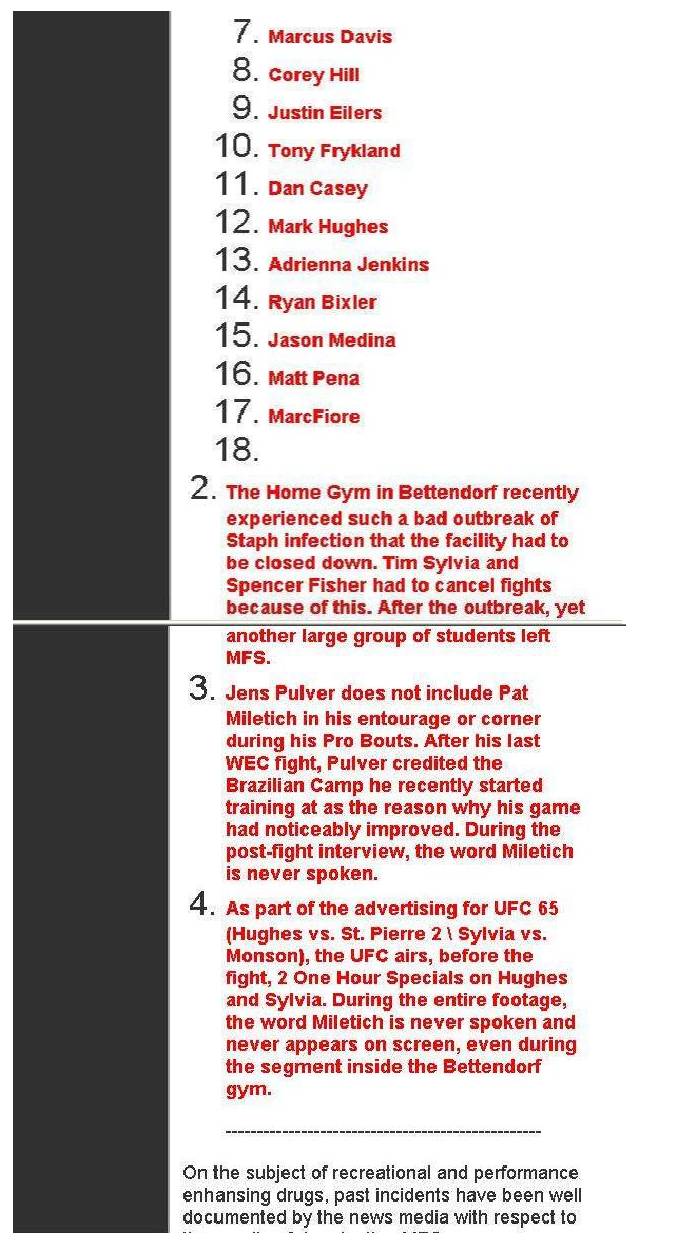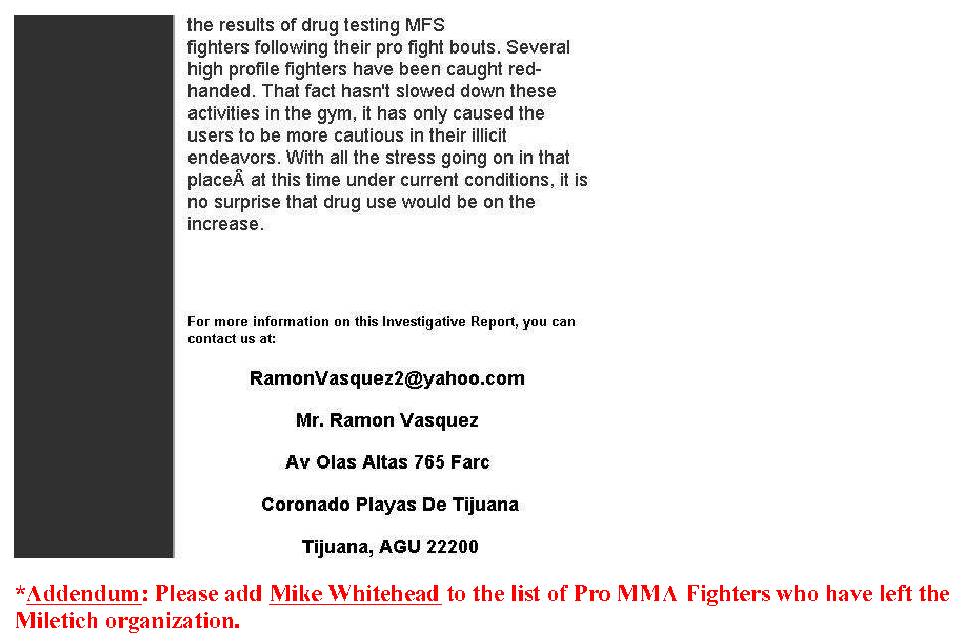 2nd Addendum: Please add Spencer Fisher and Jens Pulver to the list of Pro MMA Fighter who have most recently left Miletich Fighting Systems.
3rd Addendum: The Main MFS Gym in Bettendorf, Iowa is now for sale. Interested parties should contact Colin at Champions Gym at: (563) 355-3360.
4th Addendum: Justin Eilers and Josh Neer are the latest MFS Pro Fighters to suffer tragedy. How much effect did Pat Miletich and the sorted history of this organization have on the related circumstances?
5th Addendum: Pat Miletich re-enters Pro Fighting after 7 years at age 42 in a deal with the Adrenaline Promotion to stop foreclosure on his home.